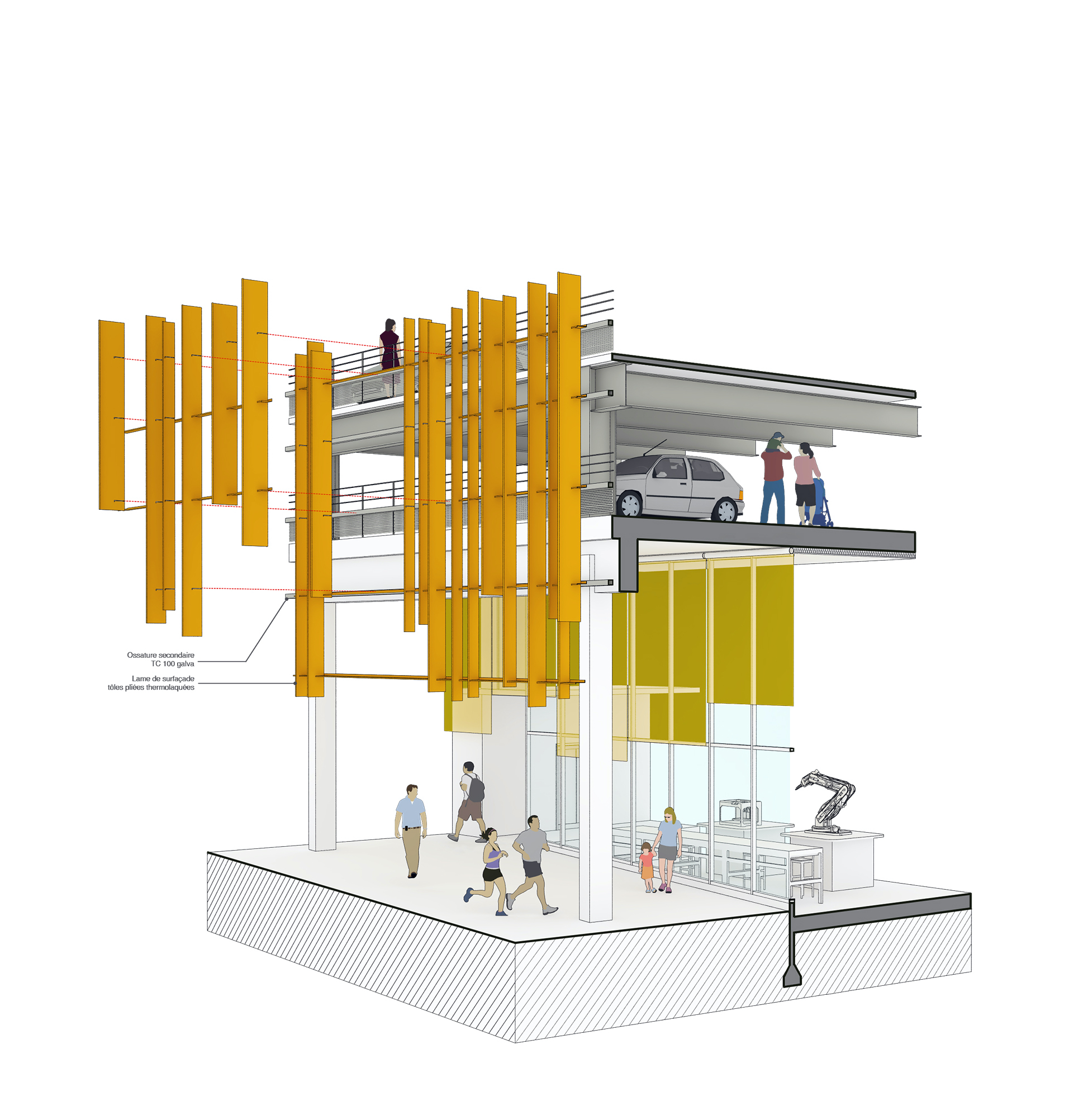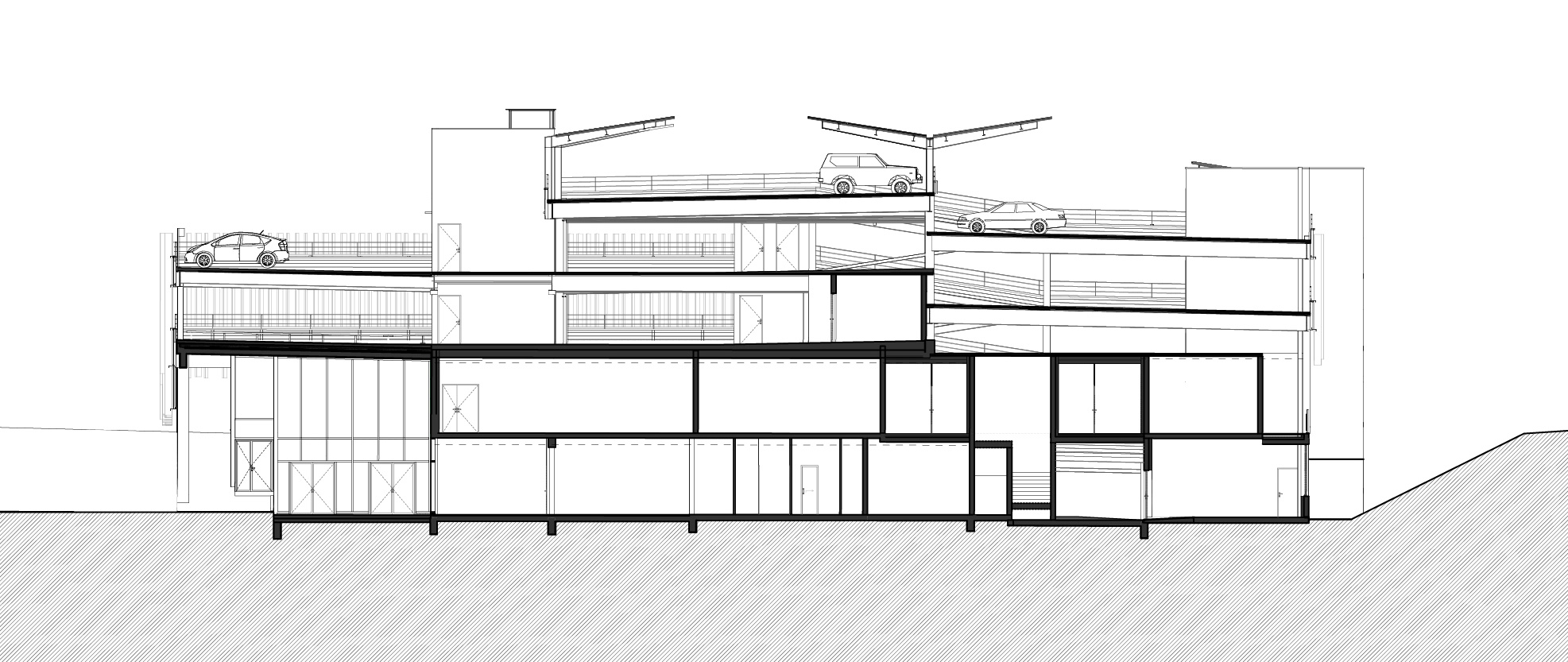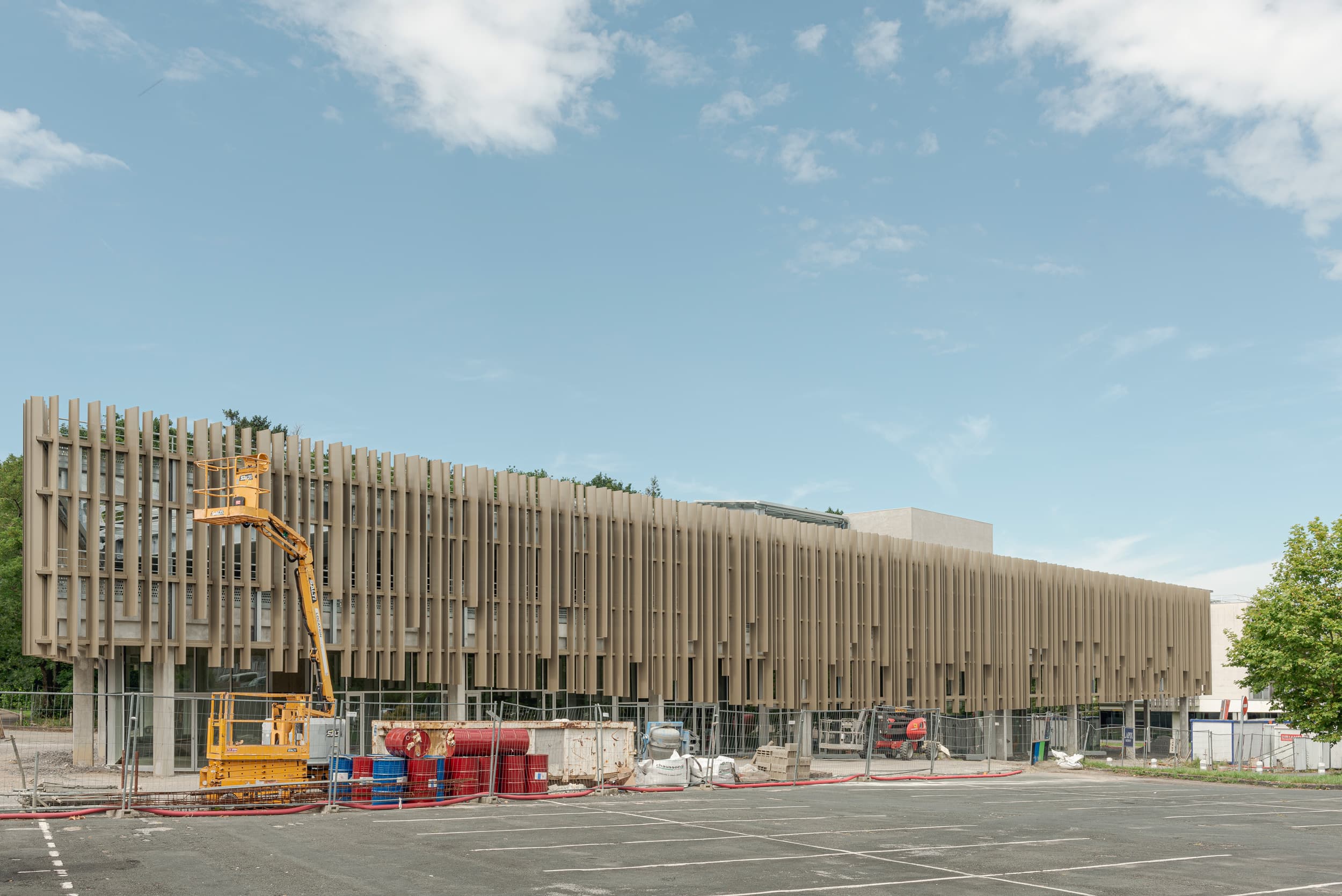 Maitrise d'ouvrage

Basque Country Agglomeration Community
Descriptif :

Parking silo + student multi-service area

Construction of a «student house» with associated silo parking.
FabLab, dining area (CROUS + private concessions), gyms, bike house, fireplace.
Silo parking of 400 cars + 100 bikes.
Photovoltaic power plant in the form of roof umbrellas, autonomous energy building.
Coût approximatif :

5,3 M €